Watch this space for updates about the 15th Annual Stand Up for Heroes in NYC
Scroll down to watch our 2020 virtual show!
Hope, healing and laughter.
Get ready – we're planning something big for 2021.
Click to join pre-show events
You must have a passcode to enter pre-show events.
Featuring
Veteran Spotlight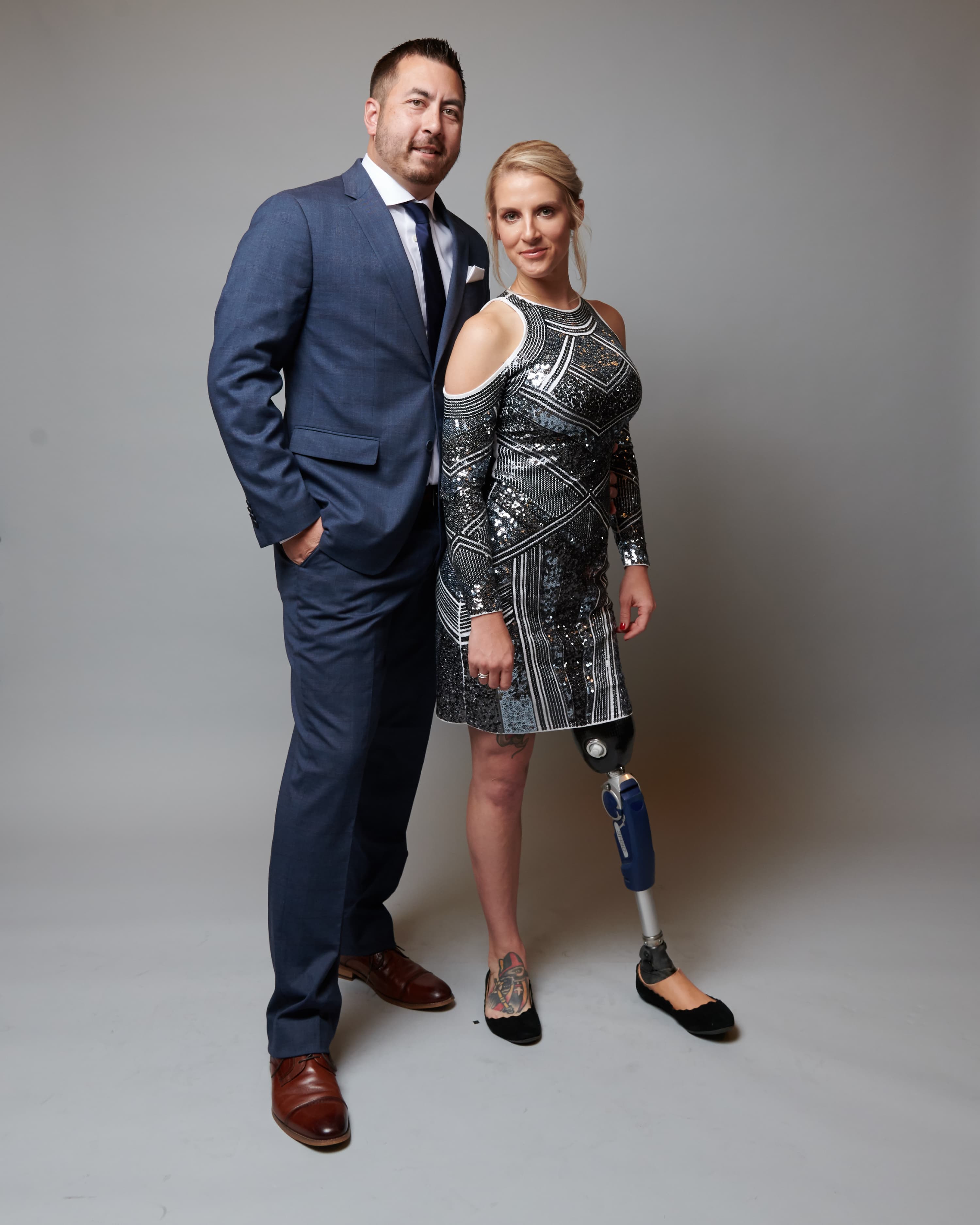 Sergeant Kirstie Ennis
U.S. Marine Corps, Retired
Kirstie is an adaptive adventure athlete, motivational speaker, entrepreneur, Doctorate student, Marine Corps Veteran, and founder of The Kirstie Ennis Foundation.
Kirstie served as a door gunner and CH-53 Helicopter Mechanic in the US Marine Corps. When her aircraft crashed during combat operations in Afghanistan 2012 she was critically injured. In addition to the left leg amputation, she sustained full thickness facial trauma, spinal injuries, a traumatic brain injury, and shoulder injuries.
After recovery, Kirstie became dedicated to exceeding expectations. She works as a stuntwoman in major motion pictures, a veterans' advocate, and as an adaptive extreme athlete. In an effort to repurpose herself to continue serving people as she did in the military, Kirstie established the Kirstie Ennis Foundation to provide education, opportunity, and healing in the outdoors and to support other non-profits dedicated to improving the quality of life of individuals and families. She is a spokesperson for the nonprofit organization Building Homes for Heroes, which provides adapted mortgage- free homes to critically injured veterans. She also sits on the board of nonprofits Merging Vets and Players and Glam4Good.
Kirstie adopted extreme sports as a way to inspire men, women, and children, with or without adversity, to use more of their potential. In order to raise awareness and fundraise, she has sought out to break several world records -- the first being to summit the highest peak on each of the seven continents and the North and South Poles (also known as the grand slam of mountains). She has successfully summited four of the seven mountains. In May and June of 2019—Mount Everest! Kirstie's passionate about engaging women, veterans, and disabled populations in outdoor recreation and rehabilitation.